There are several common damp problems for which I provide solutions in Wollaton.
Wollaton is a suburb and former parish in the western part of Nottingham, England.
I can arrange to visit your property there for an assessment.
I have previously done work in Wollaton on the following streets:
Charlbury Road
Dorket Drive
Charlecote Drive
Woodthorpe
The Crescent
Birchwood Road
Ogle Road
Ringwood Crescent
Moorsholme Drive
Ranelagh Grove
Humberstone Road
Seaford Avenue
Knole Road
Rising Damp
This occurs when your damp proof course breaks down, allowing water present in the ground to rise into the brickwork and internal plaster of your home.
Condensation
This problem is caused when the air in your property contains a high water vapour.
Penetrating Damp
This occurs when brickwork becomes porous and allows water to be absorbed, causing damp stains and cold spots in the walls of your home.
Woodrot
Dry Rot is a fungicide (Serpula Lacrymans) which only exists because of the presence of more than 20% moisture in the affected timbers.
Woodworm
Woodworm presents itself as small round holes in your property's furniture, timbers and fittings, like skirting boards, floorboards, floor joist, loft joists, roof joists and doors.
General Testimonials
The following reviews were left on Google for work completed across Nottingham and Derby.
Request a Survey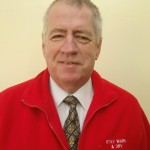 My name is Steve Parry and I'm happy to take your enquiry and arrange a home visit with you in Wollaton.
If you think Stay Warm and Dry can help remedy your property's damp issues, contact me by phone or email.
Phone:
0115 944 4494
Please telephone between 9am – 6pm, Monday – Friday.
Send email