Derby areas we provide our services for are calculated roughly within a 12 mile radius of Heanor.
We cover these towns across Amber Valley and Erewash::
Alderwasley, Alfreton, Allenton, Alvaston, Ambergate, Aston on Trent, Bargate, Barrow on Trent, Belper Lane End, Belper, Blackbrook, Blackwell, Borrowash, Breadsall, Breaston, Breedon on the Hill, Bullbridge, Castle Donnington, Chaddesden, Chellaston, Cowers Lane, Coxbench, Crich, Cross O'Th'Hands, Darley Dale, Denby, Derby City, Diseworth, Draycott, Duffield, Duffield, Milford, Elvaston, Farnah Green, Findern, Fourlane Ends, Fritchley, Great Wilne, Hazelwood, Heage, Heanor, Hemington, Higham, Holbrook, Horsley Woodhouse, Horsley, Ilkeston, Ingley, Isley Walton, Kedleston, Kegworth, Kilburn, Kings Newton, Kirk Hallam, Kirk Langley, Leabrooks, Little Eaton, Littleover, Lockington, Long Whatton, Loscoe, Lower Hartshay, Mackworth, Makeney, Matlock, Melbourne, Mickleover, Morley, Muggington, Nether Heage, Newton, Normanton, North Wingfield, Oakerthorpe, Oakwood, Ockbrook, Pentrich, Pride Park, Quarndon, Radbourne, Riddings, Ripley, Risley, Shardlow, Sharlow, Shipley, Shirland, Shottle, Shottlegate, Sinfin, Smalley, Somercotes, South Wingfield, Spondon, Stanley Common, Stanton by Bridge, Stanton by Dale, Stenson, Stonebroom, Sunny Hill, Swanwick, Tansley, Thulston, Tibshelf, Turnditch, Wessington, West Hallam, West on on Trent, Westhouses, Weston Underwood, Weston on Trent, Whatstandwell, Wilson.
Ready to Get in Touch?
A Potted History of Derby Housing Development
Derby is an industrial town with a proud railway, famous engineering heritage and strong tradition of council housing construction. The first human settlements were Roman forts later surrounded by civil settlements. Centuries after the Romans withdrew from England the Saxons colonised the area.
A dairy farm was established and a town slowly developed, with many of the present-day suburbs of Derby owing their names to the 300 years of interrupted Saxon rule, who were later invaded by the Danes.
Originally called Northworthy, the town expanded and was renamed Derby.
It's a fascinating history which saw gradual municipal developments including the library, railway station, hospital, market hall, museum and a number of factories.
Surprisingly, it wasn't until 1977 that Derby actually became a city, which today accommodates some 25,000 terraced, 42,000 semi-detached and 26,000 detached properties as well as thousands of flats.
Early Derby House Building Materials and Style
In the mid to late 1800s Parliament began defining what was considered unfit living conditions, and councils began to understand how living conditions affected health. Running water, drainage and sewer maintenance became standard across the country.
Sanitation authorities were appointed everywhere.
Bricks were in demand as a primary building material as seen in the beautiful old cottages built for railway workers near the station – now listed buildings.
The Public Health Acts of 1872 and 1875 outlawed the "back-to-back" terraced houses which were considered unhealthy in favour of the terraced houses we know today, although by 1914 it was believed between two and three million people still lived in slum housing.
Derby terraced houses built in the Victorian period served the needs of the working classes flooding the city off the back of the Industrial Revolution. After life in the slums, these solid brick adjoined dwellings offered cheap, compact, superior living conditions.
Originally Victorian houses used slate as a damp proofing course, with brick built on top. The foundations were sometimes quite shallow and the walls often quite thin.
Steve, the founder of the business, said he visited a house in Derby built in the 1900s where the end wall was just 4 inches thick. Considering that most are 9 inches (double brick solid walls, that is) it was a little worrying to think that a wall is that narrow.
In 1919 the Housing Act was passed to clear remaining slums and build a planned 1000 council homes in Mackworth. The first 16 completed were in Victory Road, with more following in Stenson Road.
The Introduction of Cavity Walls
By the 1920s, cavity wall building was widespread, although the smaller, cheaper properties did not have it.
Basically, the inner wall is built with "common bricks" (sometimes breeze blocks) and the outer wall with "face bricks" with a 250mm cavity between the two walls.
In the 1930s, new housing estates were developed beyond the city centre in Chaddesden, Sinfin and Old Normanton but even some of these may still have been solid-walled.
Where penetrating damp is concerned, moisture is less likely to transmit from the outer wall to the inner wall, and more heat is contained inside a cavity wall building if insulation has been installed, contributing to greater energy efficiency.
Look at the brick pattern of the external wall and you can usually tell instantly if you have solid walls (stretcher and header bricks) or cavity walls (stretcher bricks only).
If you've got rendering on your house and you're unsure, look at other houses on the street without rendering and examine those brick patterns.
Check Your Cavity Wall Ties for Corrosion
Metal wall ties inside the cavity hold the two layers of brick (also known as skins) together. The ties might need replacing as they can be corroded by persistent rising damp, rain, and salts in the masonry, leading to cracking and bulging of brickwork.
Solid Concrete Properties: Likely to Suffer from Condensation
By 1940, the Council had built over 7000 new homes, but after the war there was a large demand for cheap housing that could be built with unskilled means.
Enter, Wimpey Homes, and their Mackworth housing of the 1950s comprising mostly semi-detached homes built using concrete produced on site, without any sand, using coarse aggregates.
This type of concrete contains 1/2 inches to 3/4 inches stone aggregate (chippings) mixed with cement to create a honeycomb type structure and an overall wall thickness of 8 – 12 inches.
Over 500 of these solid-walled homes were built this way in Mackworth. They've lasted quite well, only there's little insulation quality and therefore suffer from cold external walls, which I often see literally running with condensation.
Whilst the trend is to insulate them externally this does cause black mould, due to overheating and a lack of ventilation.
Concrete houses are not normally affected by rising damp but can be affected by "concrete cancer" due to rusting steel frameworks expanding and pushing against the surrounding concrete. If the concrete had not have been mixed strongly enough when built, it can crack, and become exposed to rain.
The Wimpey no-fines houses do not seem to suffer from this.
Rent or Own?
If you're renting your property, please speak to your landlord if you think the house you're living in is affected by damp or mould.
I'll need to deal directly with the landlord or housing association.
It should be mentioned that rising and penetrating damp falls within the remit of structural issues, and so your landlord is obligated to address it.
Structural problems include:
Leaking internal pipes
Cracked walls
Rotten window frames
Missing roof tiles
Faulty guttering
Persistent condensation and poor ventilation will often lead to mould formation, also considered a structural issue.
It's especially important you remedy any mould issues as fungus is known to cause breathing difficulties and even affect mental health.
Tenants with asthma, rhinitis conditions or weakened immune systems (cancer treatment, for example) have been known to suffer.
Think Twice Before Blaming the Neighbours
Keep in mind that a new damp course in your brickwork can push existing damp to an adjoining property, in which case, both properties are suffering.
Neighbours should not assume the cost should be split. However, a leaking pipe can cause damage to an adjoining property and this must be addressed by the person responsible for the leak.
General Testimonials
The following reviews were left on Google for work completed across Nottingham and Derby.
Request a Survey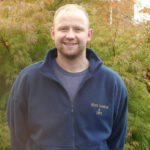 My name is Jamie Johnson and I'm happy to take your enquiry and arrange a home visit with you.
If you think Stay Warm and Dry can help remedy your property's damp issues, contact me by phone or email.