Nottingham areas we provide our services for are calculated roughly within a 12 mile radius of Heanor.
We cover these towns across Ashfield, Broxtowe, Erewash, Gedling, Rushcliffe and Sherwood:
Annesley Woodhouse, Arnold, Awsworth, Bagthorpe, Bakersfield, Barton, Bassingfield, Beechdale, Beeston, Beestwood Village, Bestwood, Bingham, Blidworth Bottom, Blidworth, Bradmore, Bramcote, Brinsley, Bulwell, Bunny, Burton Joyce, Calverton, Carlton, Chilwell, Clifton, Colwick, Cossall, Cotgrave, Daybrook, Dorket Head, Eastwood, Edwalton, Epperstone, Forest Fields, Gamston, Gedling, Giltbrook, Gotham, Greasley, Harlow Wood, Hucknall, Huthwaite, Hyson Green, Jacksdale, Kegworth, Keyworth, Kimberley, Kingston on Soar, Kirkby in Ashfield, Langley Mill, Linby, Long Eaton, Lowdham, Mapperley, Netherfield, Newstead Village, Newthorpe, Newton, Nottingham City, Nuthall, Oxton, Papplewick, Pinxton, Plumtree, Radcliffe on Trent, Ratcliffe on Soar, Ravenshead, Rise Park, Ruddington, Sandiacre, Selston, Shelford, Sherwood, St Ann's, Stanton Hill, Stapleford, Stoke Bardolph, Strelley, Sutton in Ashfield, The Park, Tollerton, Toton, Trowell, Underwood, Watnall, West Bridgford, Wilford, Wollaton, Woodborough, Woodthorpe.
Ready to Get in Touch?
A Potted History of Nottingham Housing Development
The geology, industry, engineering, architecture and town planning of Nottingham may seem irrelevant to the condition of your property, but there is much we can learn from the history of the area, including a knowledge of building materials and the exploitation of mineral deposits in the ground.
Nottingham City was developed on a low sandstone hill close to the North bank of the River Trent for its secure, well-drained location above the marshes.
The historical industrial and mining activities in the area (coal, oil, clay, gypsum, sand and gravel extraction), has created environmental problems, including rising groundwater levels.
Early Nottingham House Building Materials and Style
When brickwork is weak, cracked or porous, water is absorbed and can rise or penetrate walls.
Bricks became a common building material in the 15th Century and were actually manufactured in Nottinghamshire from around the 1480s. Carlton and Mapperley made them in quantity in the 17th Century after the repeal of the brick tax in 1850.
Better quarrying techniques allowed extraction of deeper clays to make strong, dense bricks, including the blue engineering bricks used in civil engineering projects like canals and sewers.
With the demand for bricks soaring, the Lace Market area was built, new factories sprung up in Sneinton, Radford, Basford and Arnold, and some 3,500 new houses were built in the town to accommodate the working class influx.
Surprisingly, some of these houses have no foundations at all, often being built directly on the earth, while the ones that did have foundations were made of shallow brick or concrete.
Victorian terraces are seen in West Bridgford, Carlton and Hyson Green, where the houses of Gregory Boulevard are almost all late 19th Century.
Older Buildings: Proceed with Caution
It's worth mentioning that where old houses do survive and suffer from damp, they must be approached carefully.
You wouldn't take an old house and upgrade it to 1990s or 2000s techniques – it's too heavy-handed. It's unsympathetic to the period in which the property was built. It would be literally criminal to carelessly drill a grade 2 listed building, for example.
Lime based plaster is used in many older properties and one thing you should never do is re-point/render with a cement based product as this can trap moisture.
The 20th Century: Nottingham Builds More Houses
The UK Parliament's 1918 report, 'The Provision of Dwellings for the Working Classes' led to 1919's 'The Housing and Town Planning Act', designed to implement the recommendations to build more housing all over England.
This social housing initiative was a response to the shortage of affordable dwellings and was touted as "homes fit for heroes" in the aftermath of World War One.
By October 1919 the Nottingham City Council Housing Committee had received 2,027 applications for tenancies before a single home was completed.
Interestingly, the very first council houses in Nottingham were the Victoria Dwellings on Bath Street in Sneinton, built in 1876, – now known as the Victoria Park View Flats. These were literally created for council workers employed by the Nottingham Corporation (which operated the tramways).
The dwellings of the 19th and early 20th Century were solid brick walls, typically two bricks wide, forming a total width of 9 inches.
Where properties are adjoined, damp is more common. The 25omm cavity wall style that started to become the norm in 1920s semi-detached and detached housing were easier to keep dry and warm.
The Introduction of Cavity Walls
In the 1930s some 3 million properties were built in England with many based in Nottingham city and throughout the region, particularly in West Bridgford, Wollaton, Beeston, Radcliffe, Woodthorpe and Mansfield.
Cavity wall buildings are easier to maintain where rewiring and insulation are concerned and are less likely to suffer from damp problems. More heat is kept inside the building which is good news for those who want an energy efficient building.
This type of wall structure was widespread by the 1920s but it is still hit and miss as to whether your house has it.
The smaller, cheaper, earlier houses did not have cavity walls although it's worth remarking that detached houses built as late as 1970 in Trowell were still using solid brick.
Why solid walls were decided upon this late in the twentieth century is unclear, although it's speculated that the decision was taken for reasons of available land to build on. Solid-walled houses are smaller and can make the difference between fitting an extra house on a plot of land.
If there's no rendering on the outside of your house you can tell by the way the bricks are laid whether you've solid walls. Otherwise, look at the brick patterns of the rest of the street.
Steve, who used to do the initial consultations for Stay Warm and Dry, said he once visited an Eastwood bungalow with solid brick walls showing visible drill holes in all of the wall from the ground level to the roof.
It's possible a rogue trader had pretended to install cavity wall insulation, which is normally done by drilling the walls and injecting the insulating material. Obviously, no cavity existed, but homeowners are advised to examine the brick pattern of the property beforehand to get an idea of whether someone is trying to scam them.
Cavity Wall Ties Can Corrode
Cavity wall properties – being made of two layers of brick with a narrow space between – are held together with metal wall ties often made of stone, and later, cast iron, wrought iron and steel.
These ties can be corroded by persistent rising damp, rain, and salts in the masonry, leading to cracking and bulging of brickwork. The ties might need replacing if they haven't been already.
Solid Concrete Properties: Prone to Condensation
The building of Clifton in the 1950s obliterated the former village of Glapton, which by all known accounts, was full of picturesque thatched cottages, country lanes, wildlife, open fields and ponds. Clifton comprised a mixture of traditionally constructed houses and the Wimpey non-traditional houses.
Wimpey famously built their solid concrete houses not just in Clifton, but also Billborough and Calverton, using a technique called no fines. The particles used in the concrete were coarse and conducive to good structural integrity.
This quick method of building enabled Wimpey to build 30 houses a week that, although long-lasting, are often plagued by condensation.
Besides no-fines constructions, I've come across standard solid-walled concrete bungalows on the housing estates either side of Middleton Boulevard near to Queen's Medical Center that never had rising damp but required condensation machines.
Rent or Own?
Damp and mould affect landlords and tenants across the country.
If you rent a property, I'll need to deal directly with the landlord or housing association.
Because rising damp and penetrating damp is caused by structural issues, landlords must legally diagnose and remedy the following:
Leaking internal pipes
Cracked walls
Rotten window frames
Missing roof tiles
Faulty guttering
Mould that is forming from condensation can also be considered a structural issue, in which case ventilation should be installed since fungus is known to cause breathing difficulties and even affect mental health.
Tenants with asthma, rhinitis conditions or weakened immune systems (cancer treatment, for example) are particularly susceptible to the effects of mould.
Think Carefully Before Blaming the Neighbours
Damp can be pushed from one property to another if they are joined, but both properties are suffering in these circumstances. Typically, either neighbour is likely to blame the other.
If a resident has a course of damp proofing they are not resolving the other sides' damp issues, so neighbours are advised not to assume the cost should be split.
General Testimonials
The following reviews were left on Google for work completed across both Nottingham and Derby.
Request a Survey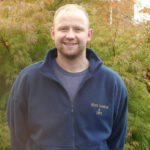 My name is Jamie Johnson and I'm happy to take your enquiry and arrange a home visit with you.
If you think Stay Warm and Dry can help remedy your property's damp issues, contact me by phone or email.